Speaker Spotlight
Over the next few months, we will be interviewing a few of our key speakers for NNEC 2018 so that you can hear about their work, what they are thinking about ethics, and the importance of resiliency.  Watch for upcoming Speaker Spotlights.

Our first interview was with Ann Hamric, PhD, RN, FAAN.  Ann is a retired Professor and former Associate Dean for Academic Programs at Virginia Commonwealth University School of Nursing and well known for her work in ethics and advanced practice nursing.  Her research, which focuses on moral distress, has contributed substantially to increased awareness and responsiveness to moral distress in healthcare.  She is currently the Co-chair of the Bioethics Expert Panel of the American Academy of Nursing.
Interviewed 12/15/2017 by Katherine Brown-Saltzman, MA, RN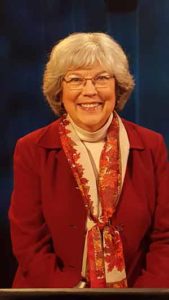 What would you tell a nurse about this year's conference theme of reimagining nursing?
It is so important that we view our discipline as dynamic and evolving.  This is particularly true in relation to our ethical practice, as we are constantly confronted with new challenges.  We need at times to step away from our work and to think creatively.  The NNEC could be considered a brain "sherbet", like the old fashion concept of cleansing your palate between courses!  It provides a pause for reflection and it relaxes and refreshes you.  People are cared for and that experience nourishes and prepares their minds for the next challenge
Ann, you are the first recipient of the Ethics of Caring Nursing Ethics Leadership Award. Why is it important to recognize leaders in nursing ethics?
Because so much leadership is "on the ground" and it is not really noticed… yet, it is absolutely critical.  True leadership requires the art of persistence; you don't always know what the effect will be and there are times when others do not appreciate your vision.  This award was an affirmation that the work I had done had an impact.  That was so meaningful coming from my colleagues.  That recognition helps fuel your determination and validates that your work is someaningful.  Ultimately, it is powerful to have nursing recognize their leaders; it affirms that you are making a difference in individual lives.
Is there anything else you would like to talk about?
Sometimes when I approach nurses about this conference, there is a sense that they think they do not deserve it.  I want nurses to know you deserve to take time to reflect on these ethical issues, and to do that in a lovely setting that supports you.  As nurses, we address the challenges that seem horrendous, and they are not getting easier. As we are doing the research on updating the Moral Distress Scale, we are hearing about new and pressing issues, such as abusive families.  Nurses are being buffeted by so many things.  And they need to be cared for so that they can stay in the fray, have resilience and manage workplace distress.  I have been coming to Ethics of Caring and NNEC conferences for many years and I so enjoy the nourishing aspect; and I admire the work because it is so important for front line nurses.
Come join us for Ann's Keynote "Creating Moral Space" at NNEC 2018.
Our second interview was with Mark Lazenby, PhD, MSN, AOCNP, FAAN.  Mark came to nursing on a unique path receiving his PhD in Philosophy first.   A few years later, he was inspired to become a nurse where he obtained his oncology nurse practitioner degree at Yale School of Nursing.   He is now a professor at Yale in the School of Divinity and the School of Nursing conducting research around spirituality issues as well as oncology/palliative nursing. 
Interviewed 12/18/2017 by Linda Gorman, MN, RN, CHPN, FPCN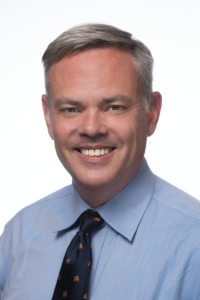 What professional experiences lead to your book "Caring Matters Most"?
He became inspired by the phrase "Caring Matters Most" while in nursing school when he saw that nurses understood that phrase better than most other medical professionals.  So he began exploring what is meant by the caring relationship.  This will be the title of his talk at NNEC as he explores what creates the unique caring relationship that nurses have with their patients.

What does reimagining nursing mean to you?
Mark sees the challenge of so much emphasis on science -based algorithms as having a potential negative outcome.  Though these are necessary and vital to healthcare, this approach may deemphasize the caring relationship especially when a patient's wishes (and the nurse's role in advocating for these patients) contradicts the treatment plan recommended based on the science.  He would like to see nursing reimagined to incorporate the aspects of caring be considered as important as the emphasis on evidence based practice.    He considers the role of trustworthiness as the key role for nurses, which requires competence, reliability and also honesty and not deceiving a patient.

What keeps you resilient?
He sees resiliency as learning about yourself so you know when you are getting close to a point when your spirit is becoming demoralized.  Recognize the early signs and take action to avoid the breaking point.
Come join us for Mark's Closing, "Caring is the Greatest Thing" at NNEC 2018.